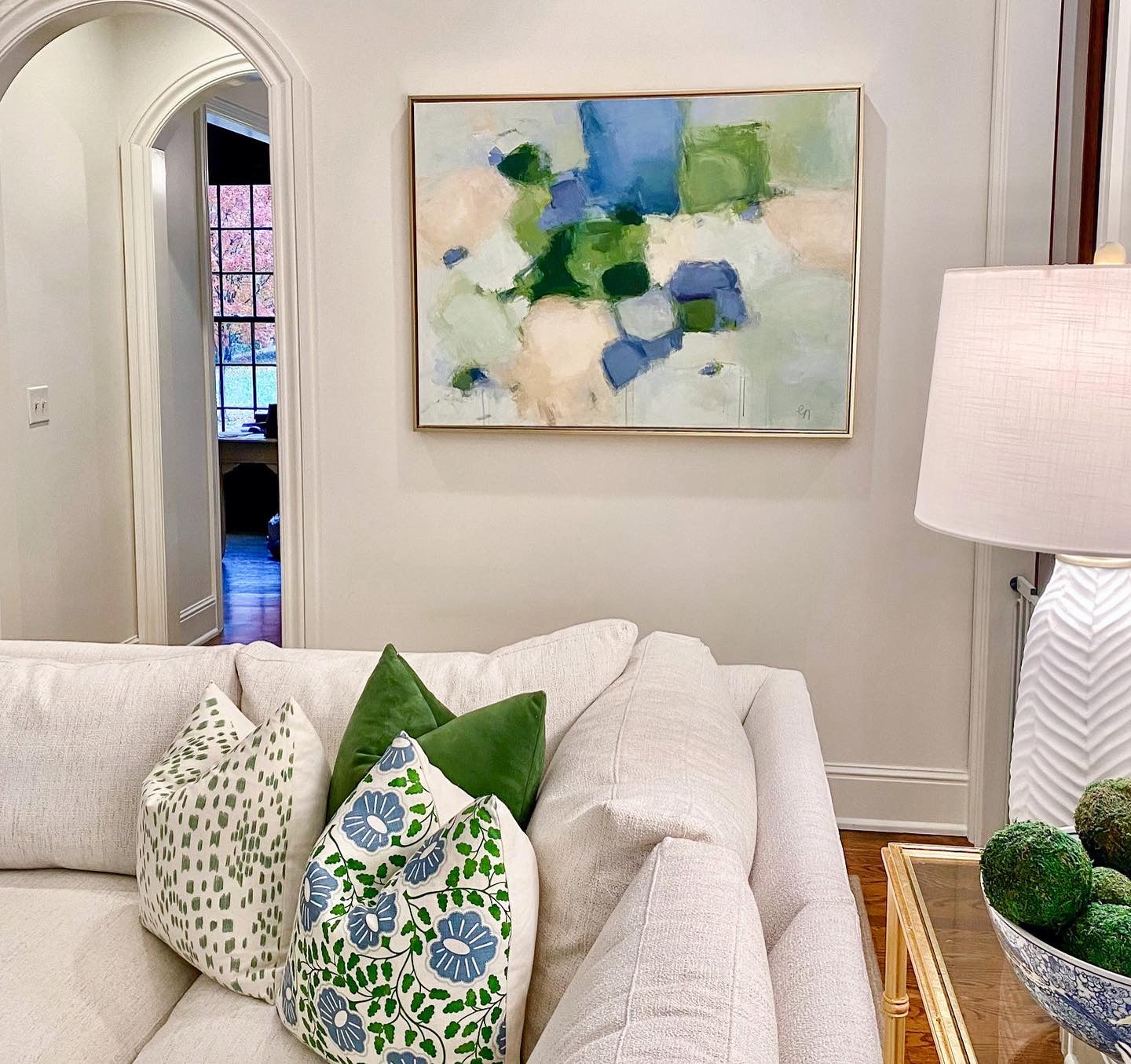 Commissions
Art created just for you!
To get started...
Send me an email with your preferred canvas or paper size. If you're not sure, we can work together to decide what is best. Also include any colors or fabric samples as well as images of my paintings that you are drawn to.
Once the size and price is agreed upon, I require a 50% deposit to begin your painting.
After I have painted the first several layers, I will send you pictures to get your input and make any small tweaks to the colors, shapes, etc. When I feel like the painting is complete, I will send you final pictures to either get approval or make any last changes to it before I varnish and frame it (should you choose to have it framed).
Please email for pricing inquiries or any other questions about the commission process. I work very closely with you throughout the entire process and would love to create something special just for you!